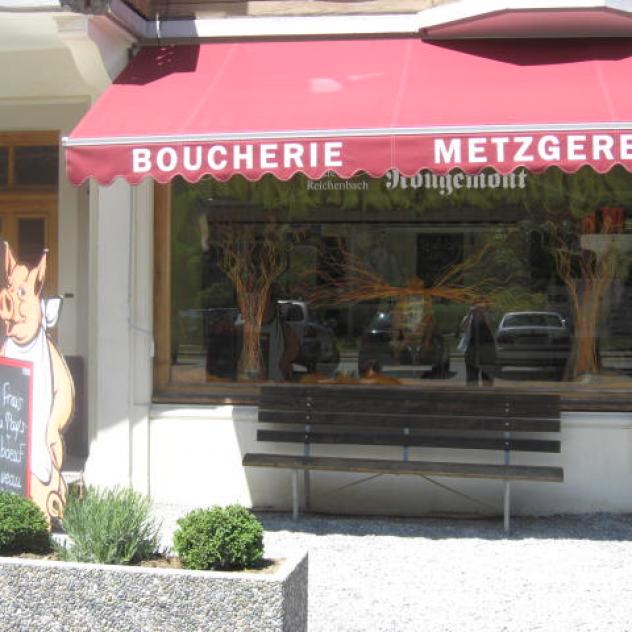 Boucherie de Rougemont A. Reichenbach

Rougemont
Place de la Gare 1
1659 Rougemont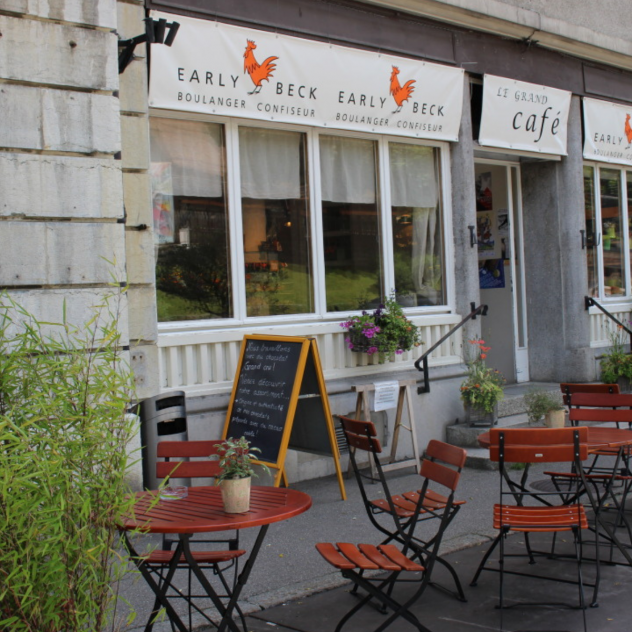 Early Beck - Le Grand Café

Château-d'Oex

Bakery-Pastry and Tea-room
Early Beck
Grand Rue 78
1660 Château-d'Oex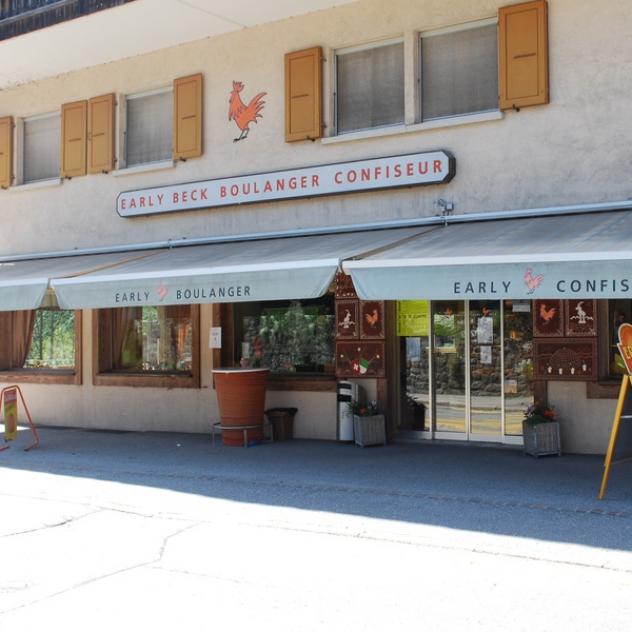 Early Beck

Les Moulins
Route de Gruyère 32
1660 Les Moulins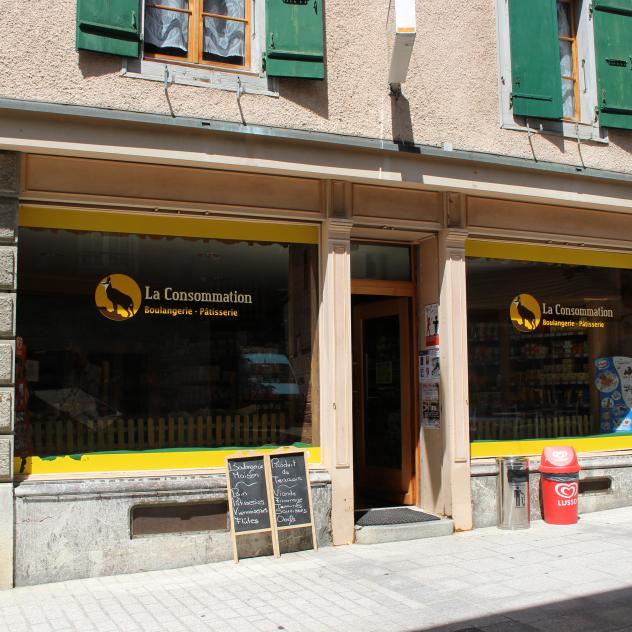 Consommation SA

Château-d'Oex
Grand Rue 57
1660 Château-d'Oex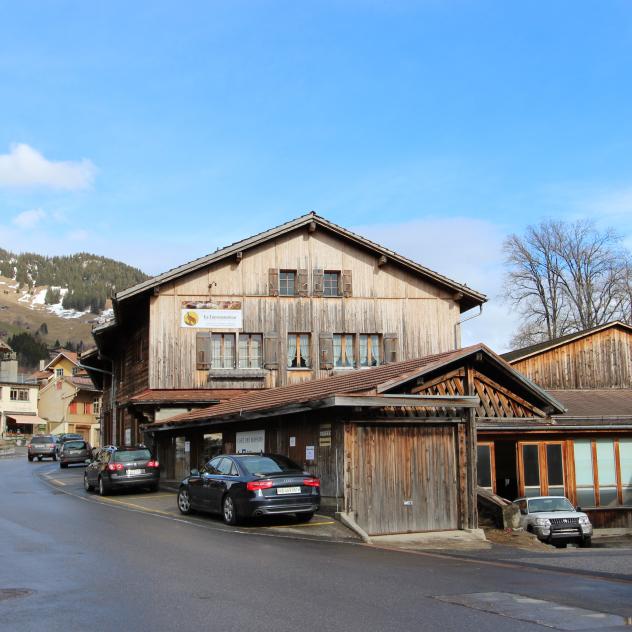 Consommation SA - Les Bossons

Château-d'Oex
Grand Rue 106
1660 Château-d'Oex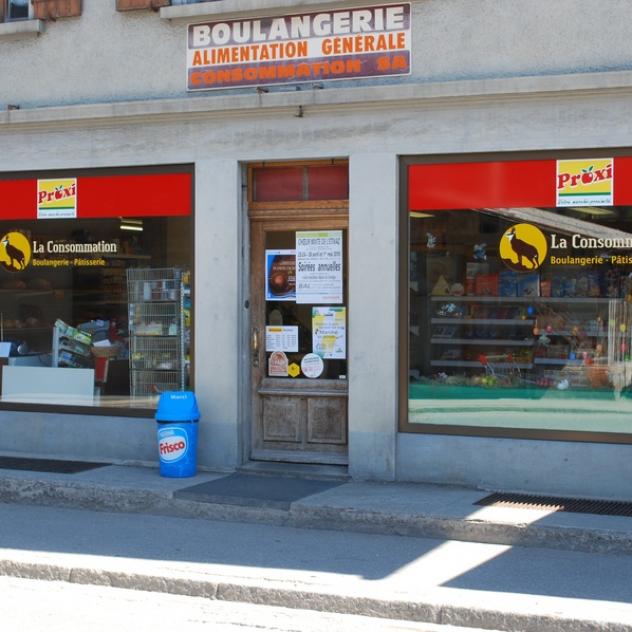 Consommation SA - Les Moulins

Les Moulins
Route de la Gruyère 23
1660 Les Moulins

Consommation SA - Rougemont

Rougemont
Rue du Village 20
1659 Rougemont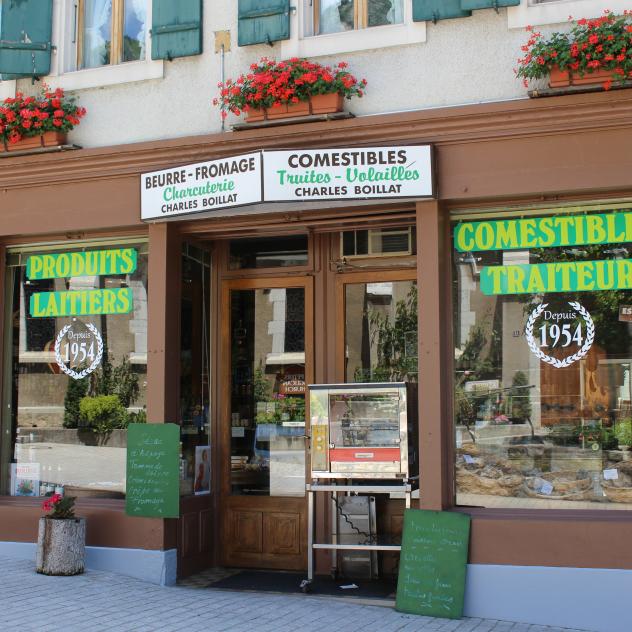 Comestibles Boillat Charles

Château-d'Oex
Grand Rue 48
1660 Château-d'Oex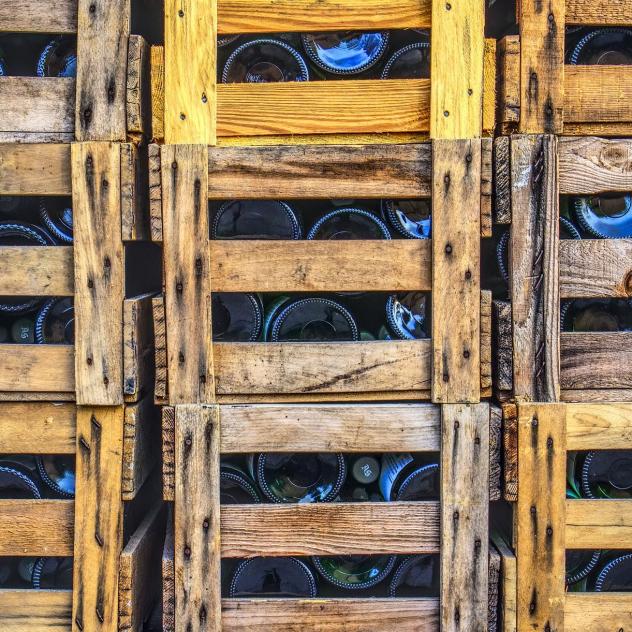 Yves Boillat

Les Moulins
Route des Ouges 14
1660 Les Moulins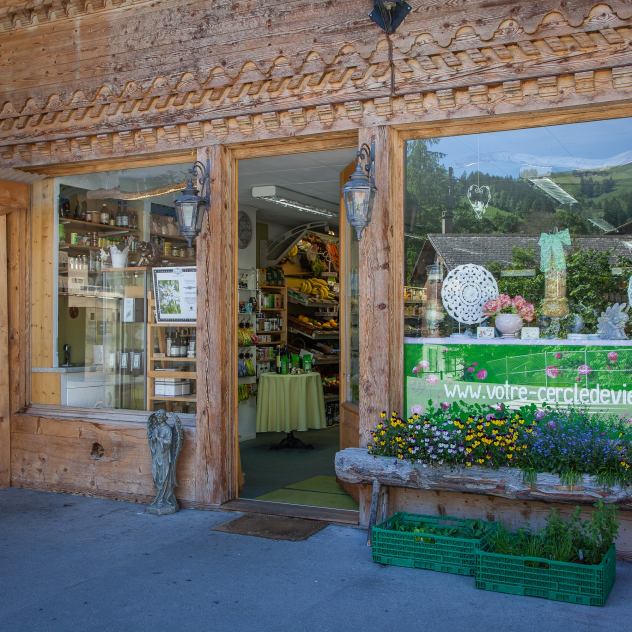 Organic Shop " Votre Cercle de vie"

Château-d'Oex

In our organic shop you will find almost everything you need to live organically.
Magasin Bio Votre Cercle de Vie
Grande Rue 106
1660 Château-d'Oex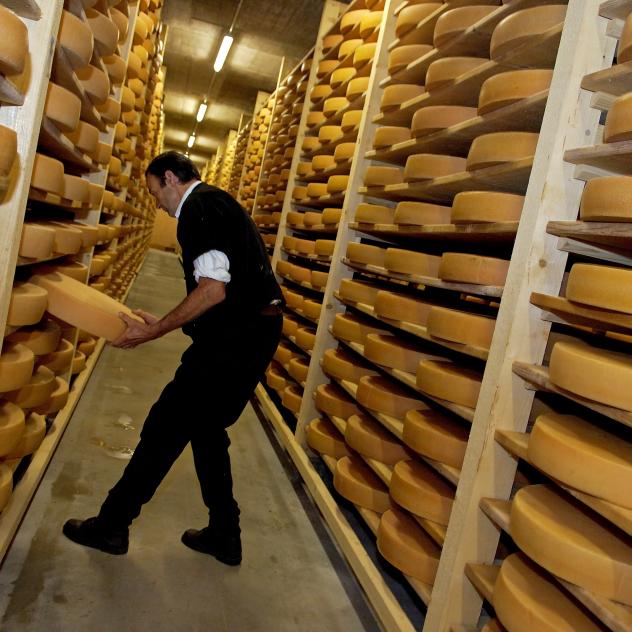 Maison de l'Etivaz

L'Etivaz

The shop, Le Magasin de L'Etivaz, is situated next to the famous L'Etivaz AOP Cheese Cellars. The shop proposes guided tours of the cellars, a film (in a choice of three languages) and a sample of this delicious mountain cheese.
Route des Mosses 72
1660 L'Etivaz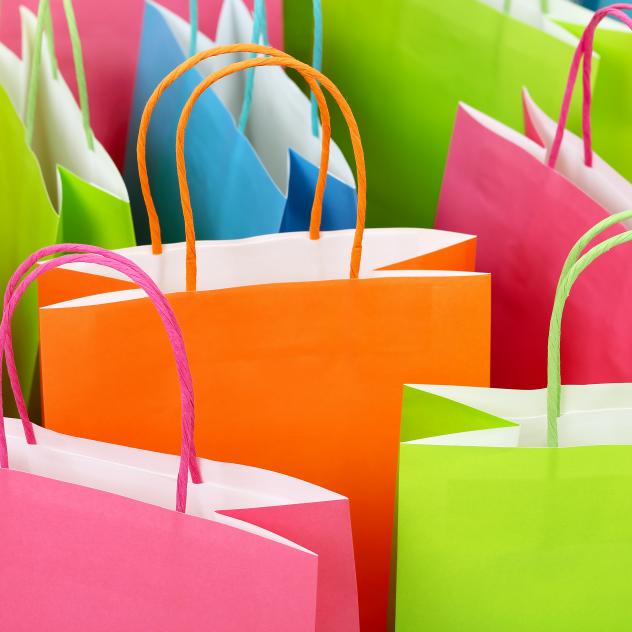 Terroirs d'Enhaut

La Lécherette
Route des Mosses 106
1660 La Lécherette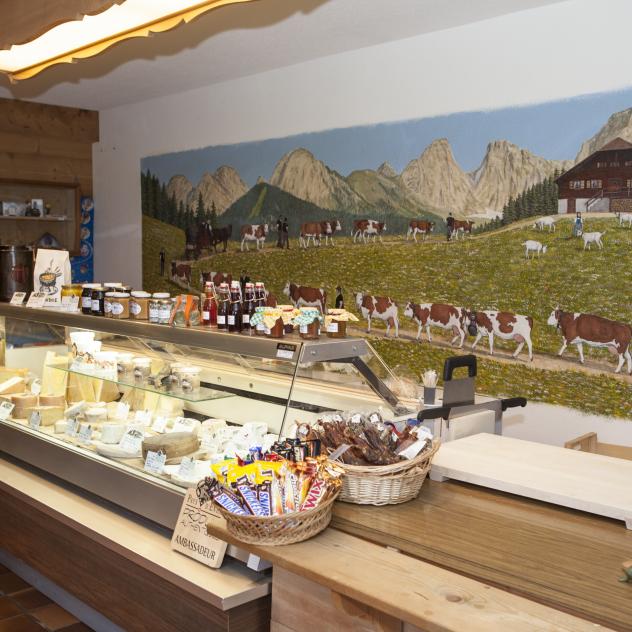 Le Chalet | shop

Château-d'Œx

A store on the lower floor offers the sale of the famous Le Chalet Bio cheese as well as other local products and tourist souvenirs from the region.
Restaurant Le Chalet
Route de la Gare 2
1660 Château-d'Œx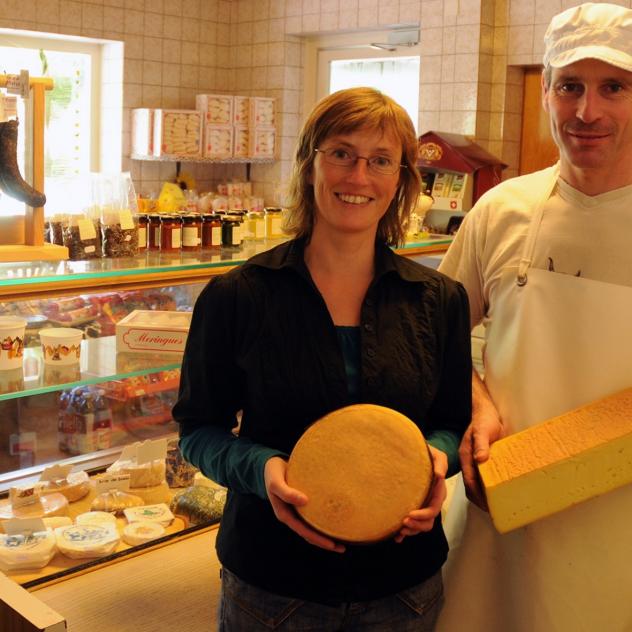 The Les Moulins bio Cheese Factory

Les Moulins

The Les Moulins bio cheese factory is located in the village of Les Moulins on the road heading up to L'Etivaz. This factory was created in 1970 and is owned and operated by local milk producers.
Fromagerie des Moulins
Route de la Rosette 1
1660 Les Moulins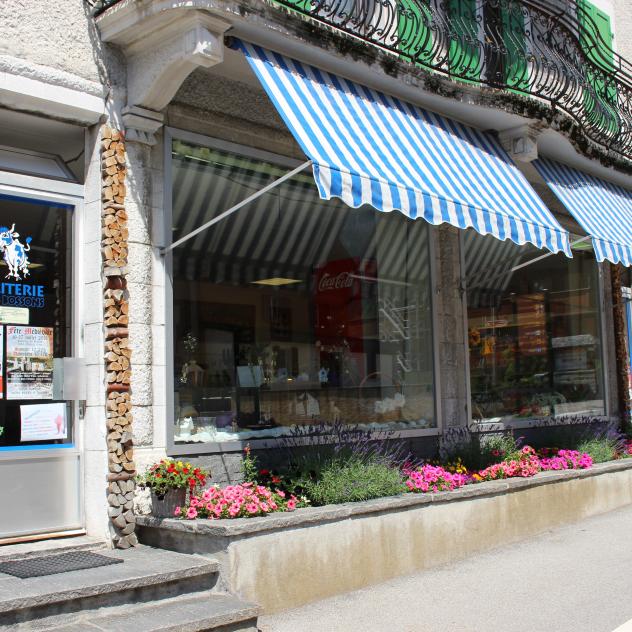 Laiterie des Bossons

Château-d'Oex

The dairy offers a very large choice of cheese specialties.
Laiterie des Bossons
La Grand Rue 117
1660 Château-d'Oex